Andres Reukauf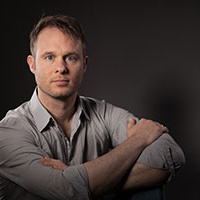 Andres Reukauf (1972) ist Komponist, Arrangeur, Pianist und Dirigent. Seine Ausbildung zum Pianisten erhielt er in Zürich, Bern und Brüssel. Acht Jahre lang war er Solorepetitor mit Dirigierverpflichtung am Theater Hagen, wo man ihn oft als leidenschaftlichen Dirigenten erleben konnte. Seit 2011 ist der Vieltalentierte freischaffender Komponist und Arrangeur. Mit bisher weit über 100 großen Orchesterarrangements, welche deutschlandweit gespielt werden, hat sich Andres Reukauf auch als Arrangeur einen unverwechselbaren Namen gemacht. (www.andresreukauf.de )
Arjan van Baest
Bernd Schumann
Bernd Wilden
Brechtje van Dijk
Burkhard Mohr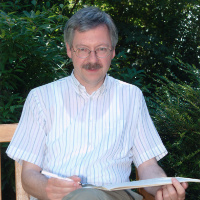 Burkhard Mohr wurde 1955 in Gambach/Oberhessen geboren, lebt in Wiesbaden. Er studierte Kirchenmusik und Komposition in Frankfurt/Main. Er komponiert fast in allen Gattungen für Chor, Orchester, Kammermusikbesetzungen, Orgel und Musiktheater. Es gab zahlreiche Verlagsveröffentlichungen.
Carlos Trujillo
Carlos Trujillo was born in Bogotá – Colombia in 1982. He is an active Composer in all matters regarding contemporary music and modern music. He made his career in Musikene, San Sebastian´s professional conservatory of music. Currently he works as an independent composer, having commissions from different ensembles and instrumentists throughout Europe. He leads his own Jazz Project, together they have already 2 recordings with such ensemble called : Los Wachisneis.
César Lüttger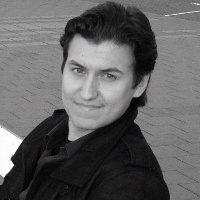 César Lüttger is a 2nd year student in his bachelors of Classical Composition at the Conservatory of Amsterdam. He started piano lessons at the age of five and developed during secondary school an interest for dj/producing and composing electronic music.
Christoph Reuter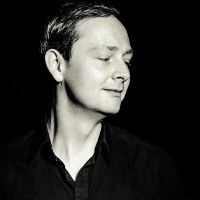 Christoph Reuter studierte Jazzpiano und Musikpädagogik an Musikhochschulen in Berlin und Leipzig. Als Komponist schrieb er 2007 sein erstes Klavierkonzert und schreibt seit 2008 für das Impuls Festival für neue Musik Stücke u.a. »Doppelhelix«, ein Werk für zwei Orchester und Klavier. 2010 komponierte er die Musik für eine Kinderoper mit Solisten, Orchester und Kinderchor. Er arbeitet für Orchester (u.a. Anhaltische Philharmonie Dessau, Babelsberger Filmorchester), für Chöre, verschiedene Bands und schreibt Schauspielmusik (u.a. für das Schauspielhaus Zürich). Sein zweites Klavierkonzert wurde 2011, und das dritte Klavierkonzert 2012 uraufgeführt. (www.christophreuter.de )
Daniel Costello
Gyula Csapo
Evert van Merode
Evert van Merode (1980) was born in the Dutch city of Breda. He studied piano at the Brabant Conservatory in Tilburg. For several years Evert followed private lessons with the dutch composer Willlem Jeths in Amsterdam. His composition "Tableau de Guerre" won a special price during the Eindhoven Tromp Contest 2008. A solo for viola "Tableau du Moulin" was played during the November Music Festival in 2009. Other works include solo-pieces for piano, a Stabat Mater for mixed choir and piano (2013) and secular works for mixed choir.
Ferran Cruixent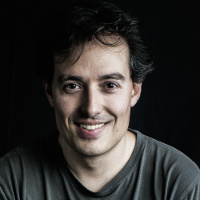 The abstract composer Ferran Cruixent was born in Barcelona. His oeuvre includes commissioned works for orchestra, chamber, solo and multimedia music, and are internationally performed by numerous solists, ensembles and orchestras and broadcasted over the radio, getting the best reviews. Cruixent studied Piano and Music Theory at the "Conservatori Superior de Música de Barcelona". At the same time he also studied violin, acoustics, counterpoint, fugue and singing. After that he studied both Contemporary Composition and Composition for film and TV at the University of Music and Theatre in Munich. (www.ferrancruixent.com)
Gene Pritsker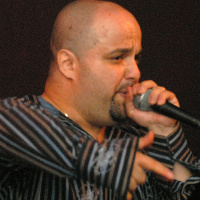 Gene Pritsker is a composer, guitarist, rapper and DJ living in New York. He has written over four hundred eighty compositions, including chamber operas, orchestral and chamber works, electro-acoustic music and songs for hip-hop and rock ensembles. All of his compositions employ an eclectic spectrum of styles and are influenced by his studies of various musical cultures. Gene's music has been performed all over the world at various festivals and by many ensembles and performers including the Adelaide Symphony, MDR Symphony, The Athens Camarata, Brooklyn and Berlin Philharmonic, Sinfonietta Riga. (http://www.genepritsker.com)
Gyula Csapo
Hans Hütten
Hans Rotman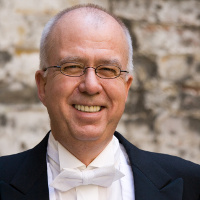 Hans Rotman ist seit 2008 Intendant des IMPULS Festivals für Neue Musik in Sachsen-Anhalt. Der Holländer studierte Violine in Utrecht, Dirigieren bei Franco Ferrara und Kurt Masur. Nach seinem USA-Erfolg dirigierte er in Deutschland, Belgien und den Niederlanden ein breites Repertoire. Große Bekanntheit erlangte er als Dirigent des Rundfunkorchesters Brüssel sowie mit den "Young People Concerts" der Königlichen Philharmonie Vlaanderen. Auch als Komponist bewies er seine besondere Leidenschaft für Musiktheater und Neue Musik. (www.hansrotman.com)
Ian Mikyska
Ian Mikyska is a composer originally from the Czech Republic, now working in London, where he studies at the Guildhall School of Music and Drama. His music is predominantly based in multimedia, both in live productions, often connected with theatricality and physical theatre, and pieces designed specifically for private listening, usually through the medium of the internet.
www.ianmikyska.com
)
Jiří Kadeřábek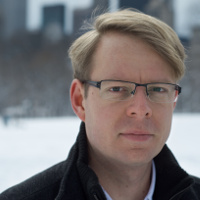 The music of the award-winning Czech composer Jiří Kadeřábek (1978) has been commissioned and performed by orchestras such as the BBC Symphony Orchestra, Prague Philharmonia, Czech Radio Symphony Orchestra and Ostravská Banda; ensembles such as the New Juilliard Ensemble, Fourbythree, Sybarite5; festivals such as the MoMA Summergarden, Prague Spring International Music Festival, Moving Sounds Festival; and radios such as the BBC, or CRo. Recently he represented the Czech Republic at the International Rostrum of Composers in Stockholm. ( HYPERLINK "http://www.jirikaderabek.com/"www.jirikaderabek.com)
Johannes Dittmar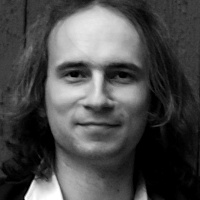 Johannes Dittmar in Meiningen geboren, wuchs in Leipzig auf und schaffte mit 13 Jahren erste Kompositionen. Seit dem 16. Lebensjahr war er Student im Fach Komposition und Viola an der HfMT Leipzig. Seit 2006 ist er Mitglied des Berliner Ensembles "Beat Freisens Spelunkenorchester" und komponiert Stücke für die Besetzung Streichquartett – Pianotrio. Einige seiner kammermusikalischen Werke wurden u.a. in Halle, Graz und Lissabon aufgeführt. Dittmar lebt als freiberuflicher Musiker und Komponist in Leipzig.
John Clark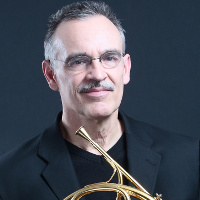 John Clark is a Horn player, arranger, and composer from New York. He has performed all over the world with a wide diversity of musicians in a variety of musical arenas: jazz, pop, Broadway, classical, and studio work. Clark was awarded the M.M. degree from New England Conservatory of Music where he studied Horn, composition and improvisation, and he established his jazz credentials with a series of recordings with his own band. The list of artists with whom he has recorded and/or performed includes many Grammy winners (e.g: Gil Evans, Miles Davis, Jaco Pastorius).
Julius Czwakiel
Kees Schoonenbeek
Leo Samama
Maddy Aldis-Evans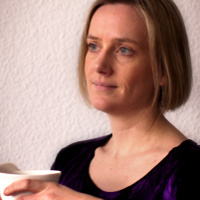 Maddy Aldis-Evans wurde 1971 in Leicester, England geboren. Sie studierte Oboe und Komposition in Birmingham, wo sie 1991 den "Birmingham Conservatoire prize for orchestral composition" mit "4 Pieces for orchestra" gewann. 2004 kam sie nach Deutschland und spielte bei der Südwestdeutsche Philharmonie Konstanz. Von 2005 bis 2013 spielte sie in der Anhaltischen Philharmonie Dessau. Diese führte im Rahmen des IMPULS Festivals ihr Stück "War torn and the Angel" auf. Jetzt lebt sie als Komponistin, Oboistin und Lehrerin wieder in England. (www.maddyaldisevans.drupalgardens.com)
Martin Gerigk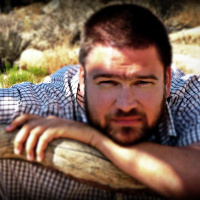 Martin Gerigk, geboren 1972 in Krefeld, wurde 1990 der Förderpreis für Avantgardemusik beim Landeswettbewerb "Jugend komponiert" in Nordrhein-Westfalen verliehen. Zahlreiche seiner Kompositionen, insbesondere die Kammermusikwerke wurden zunächst in verschiedenen deutschen und österreichischen Städten, u.a. im Konzerthaus Berlin, in der Tonhalle Düsseldorf, im Konzerthaus Dortmund, im Mendelssohnsaal des Gewandhauses Leipzig sowie im Rahmen der Kammermusikreihe "OPUS - neue bühne hAGEN" des Philharmonischen Orchesters Hagen uraufgeführt. Martin Gerigk ist zudem ein gefragter Arrangeur von diversen Orchester- und Kammermusikwerken. (www.martin-gerigk.de)
Mathilde Wantenaar
Michael Hoppe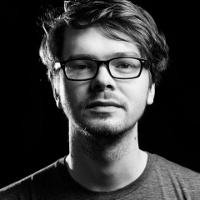 Michael Hoppe wurde 1990 in Rotenburg (Wümme) geboren, wohnt jetzt in Berlin. Seit 2010 Studium Jazzklavier und Komposition in Hannover bei Matthias Schubert, Julia Hülsmann und Bernd Homann. Betätigungsfelder sind Improvisierte Musik sowie Kompositionen zwischen Jazz und Neuer Musik.
Ole Sinell
Patrick Grant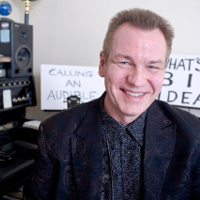 Patrick Grant (born 1963, Detroit) is a composer and performer living in New York City. His works are a synthesis of classical, popular, and world musical styles that have found place in concert halls, film, theater, dance, and visual media. Over the last three decades, his music has moved from post-punk and classically bent post-minimal styles, through Balinese-inspired gamelan and microtonality, to ambient, electronic soundscapes involving many layers of acoustic and electronically amplified instruments. He is the creator of International Strange Music Day (August 24) and the pioneer of the electric guitar procession Tilted Axes. ( http://tinyurl.com/n6leedd )
Peter Schöne
Petr Cígler
Pieter-Jelle de Boer
Pieter-Jelle de Boer (1978) is one of the most versatile musicians of his generation. Born in the Netherlands, he studied in Amsterdam and Paris and is currently appearing throughout Europe as a conductor, pianist and organist, all the while working as a composer and arranger. His most recent piece, "Danses concertantes" for organ and ensemble, will receive its Dutch première in Amsterdam on April 4th. ( HYPERLINK "http://www.pieterjelledeboer.com" www.pieterjelledeboer.com)
Prasqual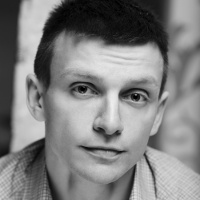 PRASQUAL – composer, sound architect, conductor and pianist from Poland. He studied composition, electronic composition, piano and conducting. He did courses with Brian Ferneyhough, Peter Eötvös and Karlheinz Stockhausen, received many commissions (e.g: DeutschlandFunk, National Opera in Warsaw, Deutsche Kammerphilharmonie Bremen, National Orchestra of Polish Radio, Polish Dance Theatre) and scholarships (DAAD, Deutsche-Bank-Stiftung, Kunststiftung NRW, Polish Ministry of Culture). His main focus lies on opera projects, microtonality and spatialization of music. Currently he is working on the final concert of World Music Days 2014.
Rainer Schöbe
Rita Ueda
Ruud van Eeten
www.ruudvaneeten.com
Stephan König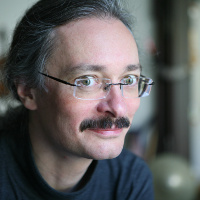 Stephan König 1963 in Berlin geboren, studierte an der Hochschule für Musik in Leipzig Klavier, Komposition und Dirigieren. Neben seiner Tätigkeit an der Leipziger Hochschule arbeitet er bei namhaften Orchestern und Bühnen. Er wirkte bei zahlreichen CD- Rundfunk- und Fernseh-Produktionen mit und schrieb Auftrags-Kompositionen für das Gewandhaus Leipzig, Oper Leipzig, Akademisches Orchester Leipzig, den MDR u.a.m. Seit 1998 leitet er das von ihm gegründete "LeipJAZZig-Orkester" und seit 2007 das Kammerorchester 'artentfaltung'. (www.st-koenig.de)
Willi Vogl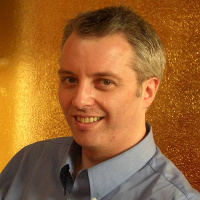 Der Komponist Willi Vogl, 1961 geboren, studierte Klarinette und Komposition an der Hochschule für Musik und Theater Hannover und war bis 2008 als Lehrer für Komposition in Halle tätig. Er konzipiert und leitet musikalisch-literarische Projekte und Kompositionswettbewerbe. Er hat über 50 Werke in verschiedenen Gattungen und Genres komponiert. Seit 2008 arbeitet er als freischaffender Komponist, Dirigent und Klarinettist. Er erhielt u.a. Kompositionsaufträge vom Landesmusikrat Niedersachsen, Stiftung Kulturfonds, Kulturamt der Stadt Ingolstadt, Deutsche Bank Stiftung Frankfurt und Nürnberger Symphoniker.
Wolf-Günter Leidel